June 25, 2007
Well Sue's store is finally up and running! Some of my best selling items are up for grabs with limit time freebie shirts and jackets for men and women! Below are pics of my new store plus gals sporting my styles ;)

Not fully rezzed sign, but you can read it!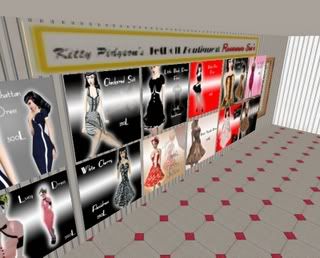 Chicks sportin JetDoll!